UNDER GROWTH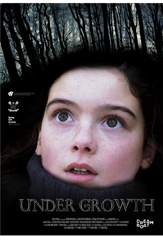 Purchase your 2020 tickets HERE.
Screening: Sunday March 1st | 2:30pm
Synopsis: When Hayley visits her dad for the first time since her mum dumped him, he's too hung-up and hungover to join in her games and she gets into a dangerous adventure of her own making.
Director: Evin O'Neill.
Genre: Short Drama