Excited to be back at the TIFF Bell Lightbox on Saturday Nov 20 with two films for a special return to the theatres event. Tickets go on sale November 10th.
For ticket information click HERE
TIFF's Customer Relations Call Centre can be reached at Monday – Sunday: 10am – 7pm 416-599-2033 or Toll-free: 1-888-258-8433
For the most current Covid protocols click HERE
3 PM: Phil Lynott: Songs for While I'm Away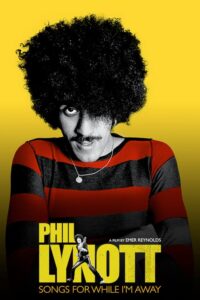 directed by Emer Reynolds
A feature documentary on the life and music of Phil Lynott, telling the story of how a young black boy from working class 1950's Dublin, became Ireland's Greatest Rock Star. As lead singer of Thin Lizzy, Phil Lynott was a songwriter, a poet, a dreamer, a wildman. Told extensively through the words of Phil himself and focusing on some of his iconic songs, the film gets to the heart of Philip, the father, the husband, the friend, the son, the rock icon, the poet, the dreamer.
Trailer – click here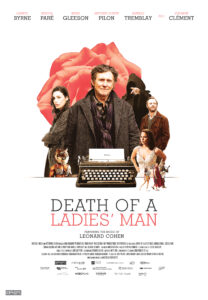 7 PM:Death of a Ladies Man
directed by Matt Bissonnette
A carousing college professor's life takes a series of unimaginable turns, and all the old stories are given a new twist, when he begins to have surreal hallucinations and learns he may not be long for this world.
Inspired by the songs of Leonard Cohen and starring Gabriel Byrne, Brian Gleeson and Jessica Pare.
Trailer – click here