We're delighted to be co-presenting the Irish/Canadian/Norwegian film ATLANTIC at this year's Planet In Focus film festival.
Screening details are:
When: Sunday October 23rd 2016 | 3:30pm
Where: Innis Town Hall, 2 Sussex Avenue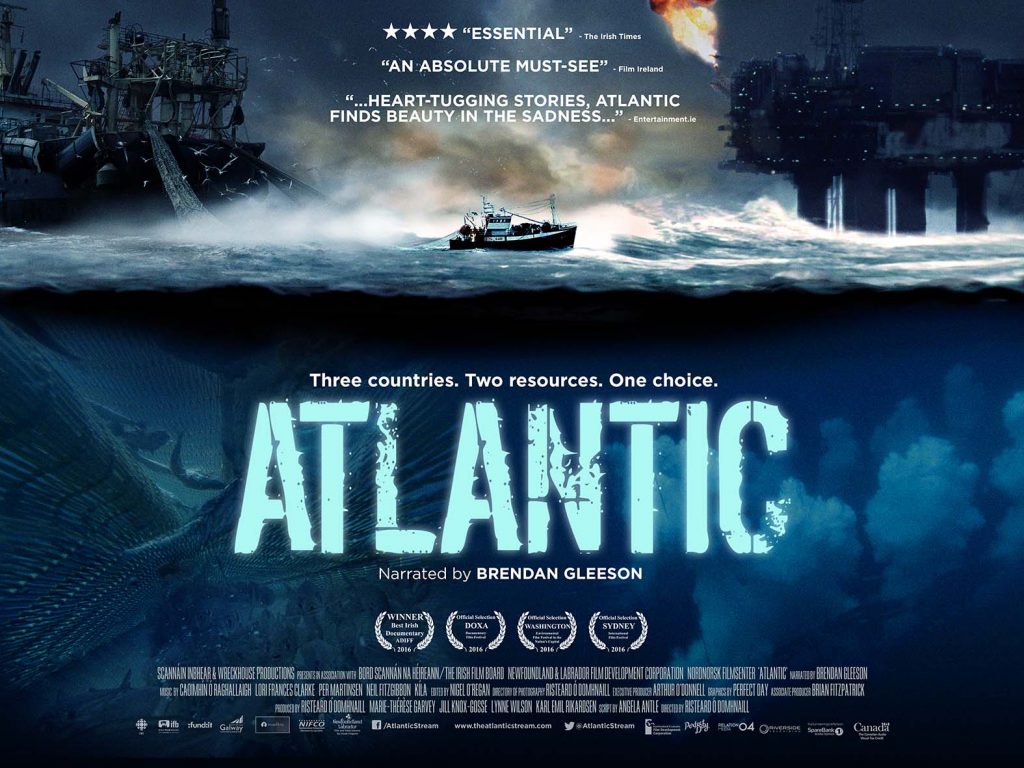 Film Synopsis: The ocean is as much a character as the subjects of the film, the residents of three Atlantic coastal fishing communities in Newfoundland, Ireland and Norway. This decades-spanning doc explores how each community has been affected by collapsing fish stocks, political responses to that crisis, and subsequent oil and gas explorations. Through archival footage and interviews with major political players as well as affected residents, Atlantic shows their struggle to adapt and maintain a livelihood from the sea in the face of economic, political and ecological change.
Director Profile: Risteard O'Domhnaill is a director and cameraman based in the West of Ireland, with a degree in Theoretical Physics from Trinity College Dublin and a degree in Irish Language and History from the National University of Ireland, Galway. He is the director of his company Scannain Inbhear Teo. Risteard's first feature documentary 'The Pipe', debuted at the Toronto International Film Festival.
As an exclusive offer to Toronto Irish Film Festival, enter the code torontoirishff when purchasing any ticket online to receive 50% off the ticket price.